From: https://stopthewaronmigrants.noblogs.org/post/2018/03/09/demonstration-die-in-against-airbus-and-the-militarisation-of-eu-borders/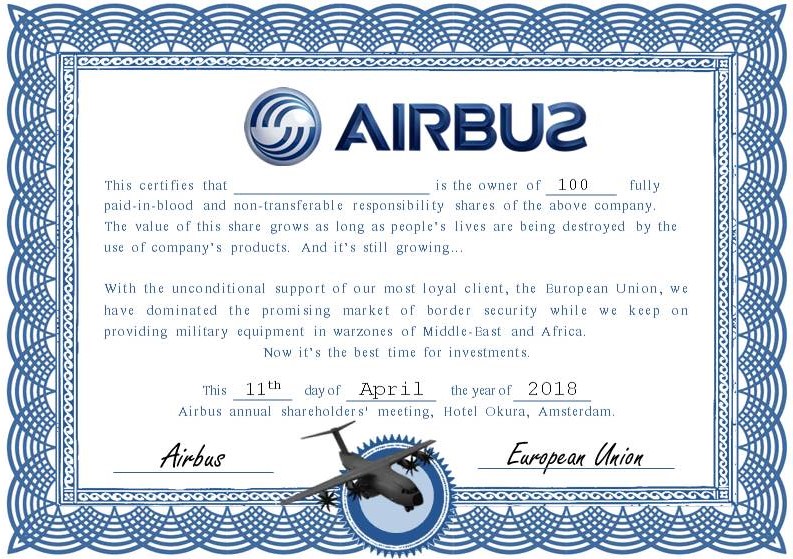 Wednesday 11 April – 13:00 hrs. – Airbus' shareholders meeting, Hotel Okura – Ferdinand Bolstraat 333, Amsterdam
Let Hotel Okura know they should cancel the reservation from Airbus!
DUTCH TRANSLATION BELOW
Theatrical demonstration and die-in against Airbus and the militarisation of EU borders.
– Also a facebookevent
– Follow us in the build up to this action on twitter and spread the word using #stopthewaronmigrants.
https://twitter.com/War_On_Migrants
– Help us spread the flyer, thanx!
Read more11-4: Demonstration & Die-In against Airbus and the militarization of EU borders